The Regent Chair, formerly known as our Lazarus Chair, features the highest quality materials available on the market today.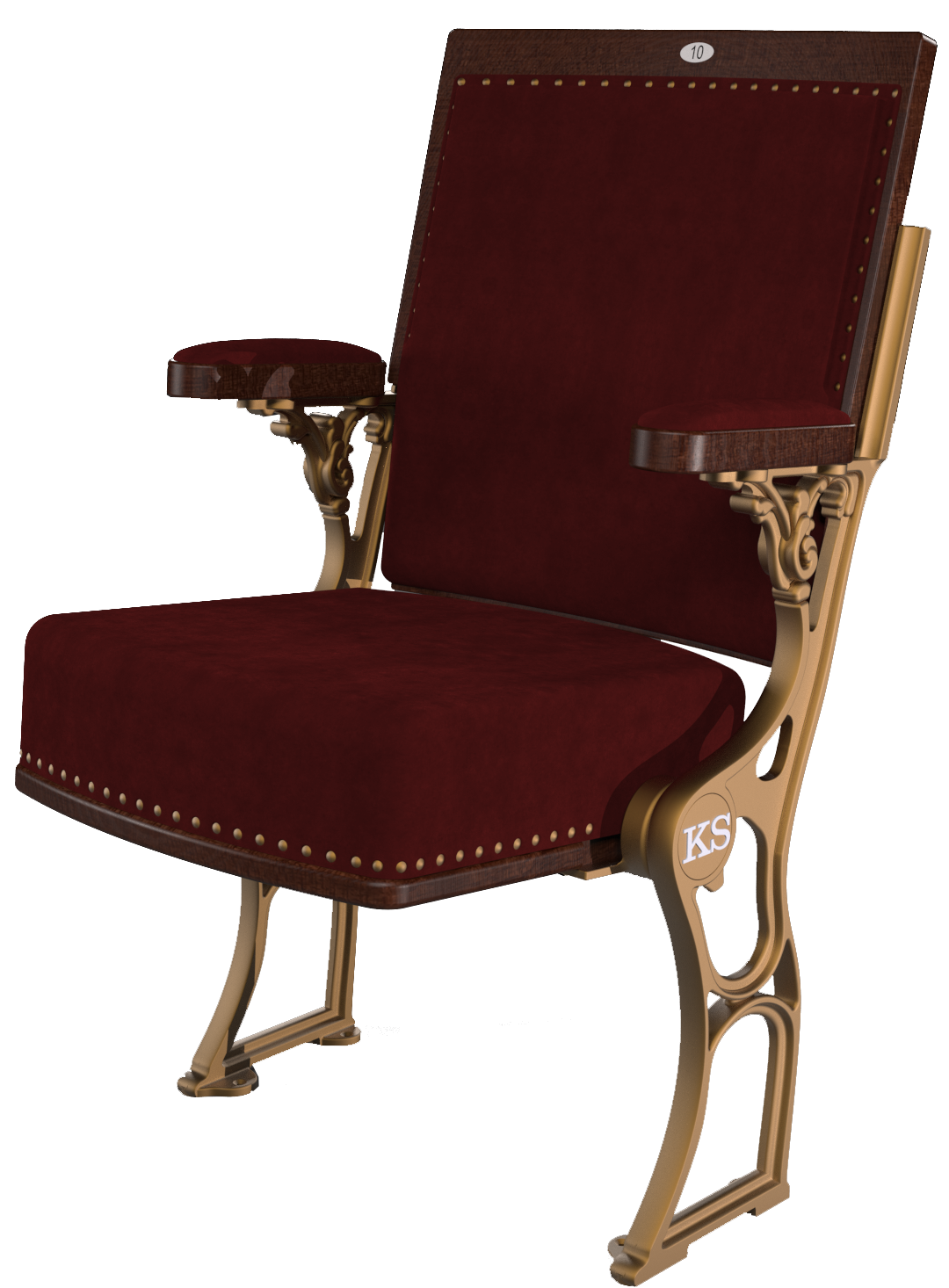 heritage chairs remastered
adapting to meet modern standards
Regent Lazarus is our top-range, luxury chair with the highest specification components available. We created Regent Lazarus for a brief that asked us to replicate the chairs pictured in a black-and-white photo from 1904.
To achieve this, we produced a 3D CAD model featuring original cast standards but with modern seat height and back angle. Using our in-house 3D Printer to we were able to print off sections of the new casting in 1:1 scale. Using these 3D models, we were able to cast with confidence using traditional methods. 
Kirwin & Simpson have the ability to source traditional materials, adapt and update existing installations to meet modern health and safety requirements, and the skills to replicate original castings and frameworks. We are able to design new components that still keep with the interior styling.
What makes a
regent lazarus
case example: king's theatre
using innovation to remaster
The hardwood framed seats and backs are almost identical to the originals from the early 1900s. Each brass tack is individually nailed on by hand on the seat and back frames.
The cast iron standards and seat brackets have been remodelled to meet modern standards but produced using traditional methods. For UK clients we can arrange foundry tours to see your castings being manufactured.
some other places we've installed